Interview of Pierre Dugowson,
director of the short film 2030
Plot in a few lines
2030, November
On the thermometer of the classroom, the sweaty teacher reads " 48°C
" - I'm done. We're not going to teach, it's not possible… "
The Origin of your short film.
The global warming and the climate crisis. With the planet in the hands of irresponsible ecocidal self satisfied leaders (Macron, Putin, Bolsonaro, Trump recently, etc.), it's hard to be optimistic about the future, even the close future. I tried to imagine what a kindergarten class would be in 10 years.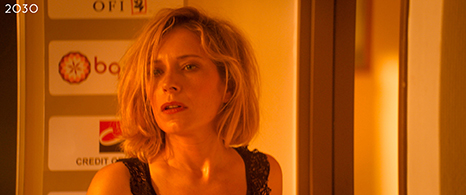 Which was the hardest moment of the shooting?
We started the shooting with the kids (all about 3 years old), two of them had a crying fit, and we didn't know how to stop it, and it lasted…
Another problem was that the film was about warming, 48°C, and we shot during a very cold November, and the heating in the school was off because it was Sunday… The actresses had a very complicated task…
Any advice for the next filmmakers?
When I was young I attended a
Stephen Frears
masterclass, he had just released
My beautiful launderette
. He told us: "I want my film to address the head, the guts and the genitals of the spectator".
Tell us your opinion about the fantastic/horror genre in the media today.
I loved
Midsommar
,
Unsane
,
The Neon Demon
,
A ghost story
,
It follows
and
The dead don't die
but I've been so impressed by movies like
Thelma
and
Under the skin
.
Eili Harboe
's performance in
Thelma
is one of the most impressive I've seen, all genre.
I wonder if movies like
Ruben Östlund
's
Snow therapy
and
The square
or
Harmony Korine
's
Spring breakers
aren't the real new horror movies, showing us how messed up we are.
But as I'm French, each time our president is greenwashing on TV, I feel like I'm in a horror movie (not a funny one, not an arty one… a disaster movie).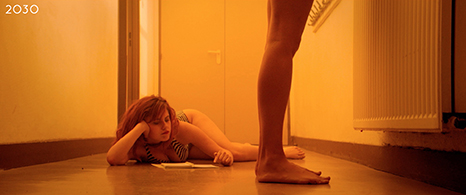 Can You Tell Us about your next projects?
I'm working on feature films projects, one is ready to be shot, others are looking for their producer, and a musical documentary is almost finished. Covid slows everything.
Where can we find you in the social network?
On instagram:
https://www.instagram.com/pierredugowson
or my photos series ACTIVISM WORKS:
https://www.instagram.com/pierredugowson_aw
and Facebook:
https://www.facebook.com/pierre.dugowson
Your favorite horror movie (only one and explain why)Under the skin
. Everything was new and unexpected in it. It's weird, beautiful, deep, noir, strange, slow, heavy, hypnotic, sexy, sensitive, dangerous… Thanks to
Jonathan Glazer
, the cinematographer
Daniel Landin
, the composer
Mica Levi
and obviously
Scarlett Johansson
.
(Why only one? There's a lot to say about
Thelma
,
The shining
,
Fire walk with me
…)
FANT Bilbao 2021
- Javier S. Donate